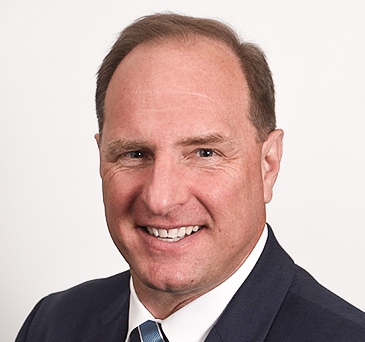 As a civil trial lawyer for the last twenty-five years, Steve Bardsley has developed extensive experience in multiple practice areas, with recognized skill in professional liability, environmental law, and construction law. Whether handling cases before state and federal courts or in arbitration forums, Steve's primary focus is always on solving client problems in the most efficient and ethical manner.
Steve has a proven track record of skillfully handling a wide range of construction matters including residential construction disputes, design and construction defects, environmental hazards, building collapse, and work delays.  Steve's practice also includes general liability defense, as well as the defense of various professionals in the legal and financial industries. He has achieved positive results for his clients in all manner of cases, from slip-and-fall personal injury cases to multi-million dollar claims related to environmental contamination, fire, catastrophic personal injury, and death.
Steve counsels clients on tactics to avoid problems that can arise during construction projects, and prepares, negotiates, and reviews contract documents with a keen eye toward minimizing future liability. He is regularly invited to share his expertise with construction trade organizations and professional societies on construction-related matters. He is a member of the Legal Counsel Forum for the American Council of Engineering Companies, and of the Society of American Registered Architects.
Steve serves as a Mediator and Arbitrator for the American Arbitration Association.  He also serves on the Alternative Dispute Resolution Committee for the American Bar Association and The Claims and Litigation management Alliance.
Admitted to practice before the Supreme Court of the United States, Steve has earned numerous accolades.
Martindale-Hubbell, recognized as the gold standard in attorney ratings, gives him an "AV" rating, the highest awarded level, and notes his "very high to preeminent legal ability…a reflection of his expertise, experience, integrity, and overall professional excellence."
Steve is recognized by "Best Lawyers" as a one of the top Construction Lawyers in America.
Chambers & Partners, an independent international company dedicated to surveying, researching, and ranking attorneys and law firms, has identified him as a "notable practitioner," ranking him as one of the top construction litigators in Pennsylvania.
The Construction Lawyers Society of America, an invitation-only construction lawyer honorary society, invited him to be a Charter Fellow.
Noticed, an invitation-only company that identifies professionals who demonstrate exceptional leadership in their industries, recognizes him as a Distinguished Lawyer.
His peers have selected him as a SuperLawyers® Top Rated Construction Litigation Attorney and voted him a Main Line Today Magazine "Top Lawyer."
Steve has an undergraduate degree in engineering, which serves him well in sorting through technically complex issues that often arise in the cases that he handles.  His earlier career experience includes investigating and designing solutions for contaminated commercial and industrial properties for Clayton Environmental Consultants, Inc. While earning his degree from Pace University School of Law and completing its demanding Environmental Law Certificate Program, Steve also served as Research and Writing Editor of the Pace Environmental Law Review, was elected as a Student Bar Association Representative, was selected to participate in the Pace Environmental Litigation Clinic, and worked as a law clerk for the U.S. Environmental Protection Agency and the Pennsylvania Department of Environmental Protection. Yet despite these substantial commitments, he somehow still found time to be the fearless captain of the Pace University Rugby Football Club.
Steve lives in Malvern with his wife Lynn and his three sons.  He is a very active volunteer with The Boy Scouts of America.